June 27th to August 8th, 2023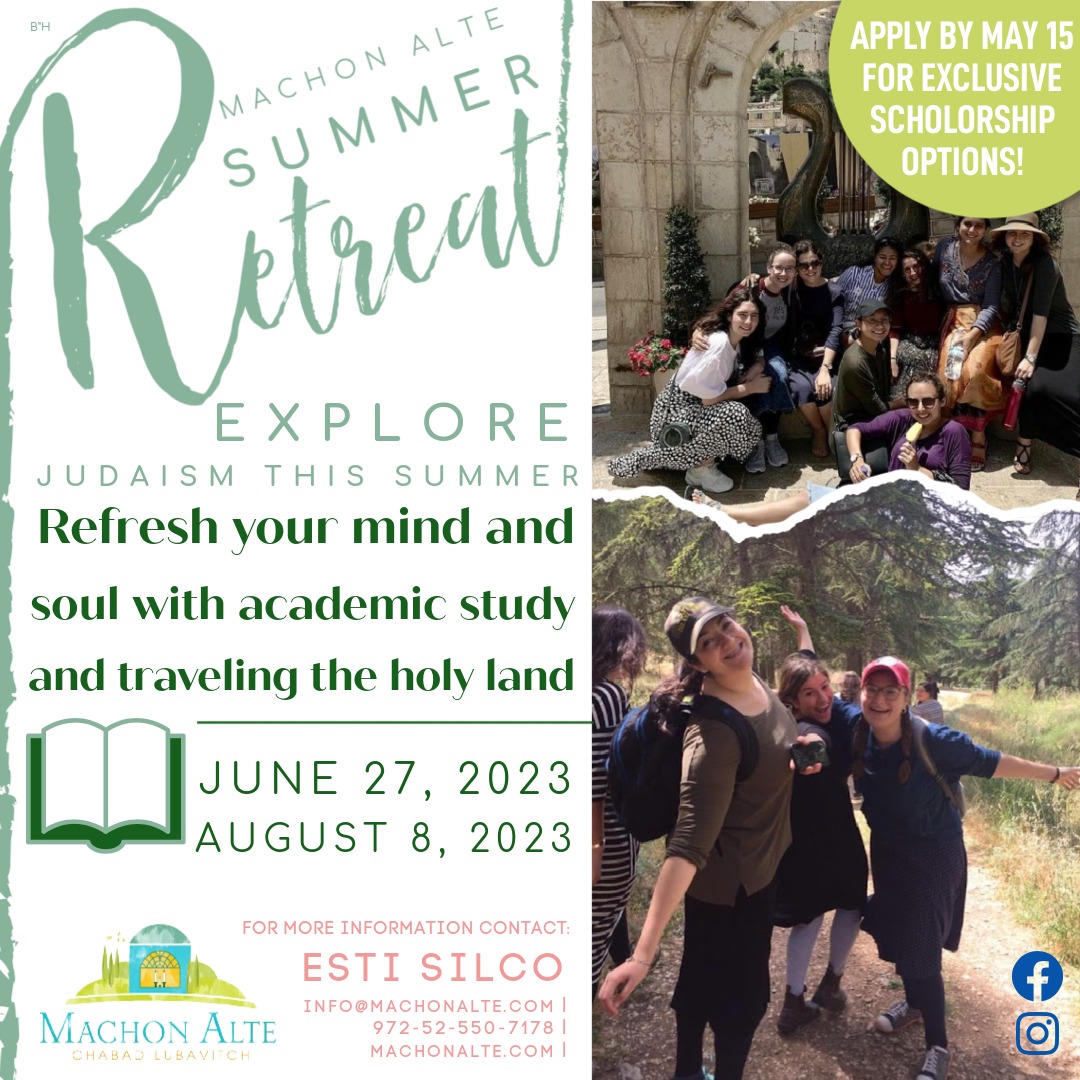 Learning is an ongoing life process. Why stop just because it's summer? Take advantage of your summer break by immersing yourself in the depths of your Jewish heritage. Rabbi & Mrs. Silberberg, our scholars in residence, together with acclaimed teachers and staff members are here to steer you through an unforgettable summer learning experience.
Rabbi Eli Nosson Silberberg is the Director of Chicago Yeshiva and Mrs. Hindy Silberberg acclaimed teacher and community activist.

The program offers an in depth study of mystical works that explore the Jewish soul and personality, with challenging and inspirational classes in subjects such as Talmud, Torah & Prophets, Jewish Meditation and Prayer, The role of the contemporary Jewsh women, Jewish philosophy and Hebrew Ulpan. Our classes are offered at beginners and advanced levels.

Our
college credits
are transferrable to most universities and colleges throughout the USA.

Incorporated in the program are the many tours to the holy sites of our ancestor and treks through the beautiful hills and valleys of Israel.

The ancient city of
Tzfat
is known for its breathtaking views and historical sites and particularly comes to life in the summer with the many tourists and students who come to enjoy from its uniqueness. A special highlight of the summer in Tzfat is the famous anual Klezmer Music Festival.
CONTACT US FOR FURTHER DETAILS AND AVAILABLE SCHOLARSHIPS